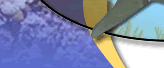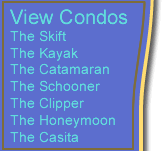 Shark Reef
Resort
314 Cutoff Road
Port Aransas
Texas 78373

Phone:
361-749-6993

Toll Free:
888-294-2028
Shark Reef Resort
Port Aransas, Texas
ALL KINGS AND DOUBLE QUEENS $89 PER NIGHT FROM 8/23/2015-9/3/2015. INCLUDES WEEKENDS. CALL TO BOOK, OR IN THE COMMENTS SECTIONS COMMENT "BACKTOSCHOOL" FOR THE PROMOTION.
NO CHANGES TO EXISTING RESERVATIONS.

FURTHER DISCOUNTS:

KING SUITES: $89.00 per night
DOUBLE QUEEN SUITES: $89.00 per night
MINI KITCHEN: $99.00 per night
1 BED KITCHEN: $99.00 per night
2 BED KITCHEN: $109.00 per night
4 BED KITCHEN: $149.00 per night
COTTAGES: $174.00 per night
SUMMER IS OFFICIALLY HERE, AND SO ARE SHARK REEFS' SUMMER RATES!!!!!

Great things are happening here, at the Shark Reef Resort! The Casita cottages are built; we have six of them and boy are they cute! 1br/1ba sleeps 4! We are in a constant state of remodel.

We offer a continental breakfast everyday for FREE!

Check us out!

As always, the Shark Reef Resort offers clean comfortable rooms at a great price! This has been a fantastic year, and a very busy one! Call to book a reservation with us!


• WIFI SUPPLIED BY GTEK (FEE APPLIES)
• POOL
• CABLE TV
• NEW BASKETBALL COURT
• CONTINENTAL BREAKFAST
• BEST BOAT PARKING IN TOWN

Shark Reef has 3.5 acres for fun in the sun featuring our remodeled heated pool area, kid's great jungle-gym playground, basketball court, yard games and picnic area complete with bar-b-ques.

Call today for a great stay, your Island Getaway & Fisherman's 1st Choice

361-749-6993 or toll free 888-294-2028
Shark Reef Resort is in Port Aransas, which is a quaint fishing village on the Gulf of Mexico. It is situated on the northern tip of a barrier island, lying 18 miles offshore from Corpus Christi at Mustang Island. This 18-mile stretch of clean, sandy beach offers visitors birding, shelling, fishing, beachcombing, surfing, or just plain relaxation.

Close to all local activities, whether you intend to shop for souvenirs, eat at one of our fine restaurants, or even charter a boat for fishing or touring, Shark Reef Resort is within walking distance (or hop on the local trolley that stops across the street) of the beach.
| | | |
| --- | --- | --- |
| Front Entrance | Drive Planter | Fire Pit |
| Lanai | Picnic Area | Playground |
| Basketball Court | Pool | Lanai |
| Office Welcome | Lanai | Lanai |
| | | |
| | | |
Enjoy our beaches and leisure time swimming on your own un crowded beach. Port Aransas has 18 miles of natural beaches for you to kick off your shoes, beach comb, fish, people watch or just soak up some rays.

Click here for our Seasonal Rates!

Click here to make a Reservation




Great weather, wonderful beaches, fine restaurants and balmy breezes makes this an ideal spot for a getaway. Only a 3 hour drive from Houston and San Antonio and a 4 hour drive from Austin makes it a great place to kick back and relax. Bring the kids.


Driving Directions

As you arrive in Port Aransas by Ferry, take a right at the first stop light and we are located a few blocks down on the right at 314 Cutoff Road.

As you arrive in Port Aransas by the Island Road (361), take a left at the first stop light on to Cutoff Rd. We are located several blocks down on the left at 314 Cutoff Road.


Shark Reef Resort
314 Cutoff Road
Port Aransas, Texas 78373

Phone: 1-361-749-6993

Toll Free 1-888-294-2028